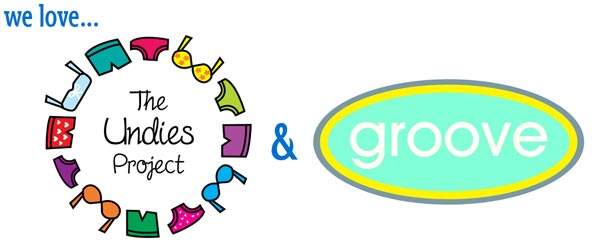 We are so grateful for the amazing generosity of our clothing donation partners, The Undies Project and Groove clothing. Two very different organizations, one a nonprofit charity and one a clothing store for kids. Both have both been providing a continuous supply of much needed new clothing for the Clothes To Kids of Fairfield County store.
New underwear is one of our greatest needs
New underwear is always one of our most needed items. Every child that shops at the CTKF store receives seven pieces of new underwear as part of the CTKF Wardrobe, a full week's worth of school clothing. The Undies Project is a nonprofit based in Cos Cob, CT that distributes donations of new underwear to organizations that help those in need, including Clothes To Kids of Fairfield County!
Founded in 2015, the inspiration to create The Undies Project came to co-president Lucy Langley when she realized that underwear is the most under-donated and most needed item of clothing. She couldn't imagine what it would be like to go without this basic necessity that many of us take for granted. Hygiene and physical comfort are only a part of this basic human need. New, clean underwear also provides dignity and self esteem.
We couldn't agree more. Thank you Team Undies Project!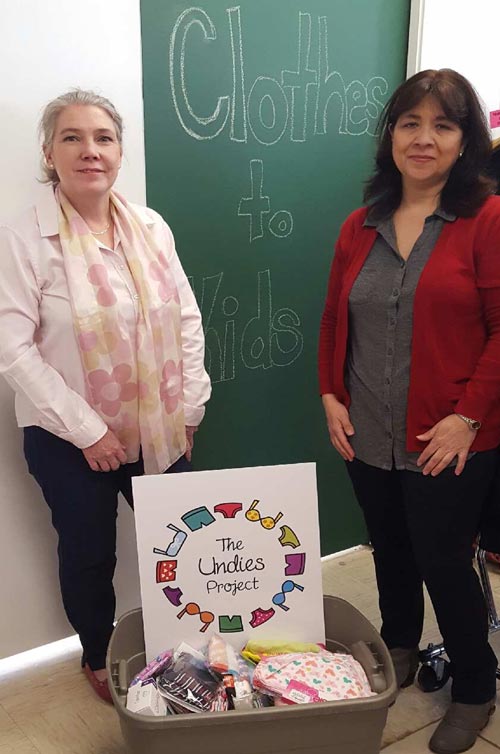 Providing kids with top quality, stylish clothes
Groove is a a one-stop-shop kids clothing store in Westport, CT, which offers the latest selection of on-trend clothes and accessories from popular brands. We connected with Groove in November 2016, and ever since they have donated loads of fun clothing and accessories (backpacks, jewelry, etc.) to the CTKF clothing store. All new, fabulous, and funky sale items from their store.
Donations from Groove have helped keep our shelves stocked with quality, new, and in-style clothing for boy and girls. Thank you Team Groove!