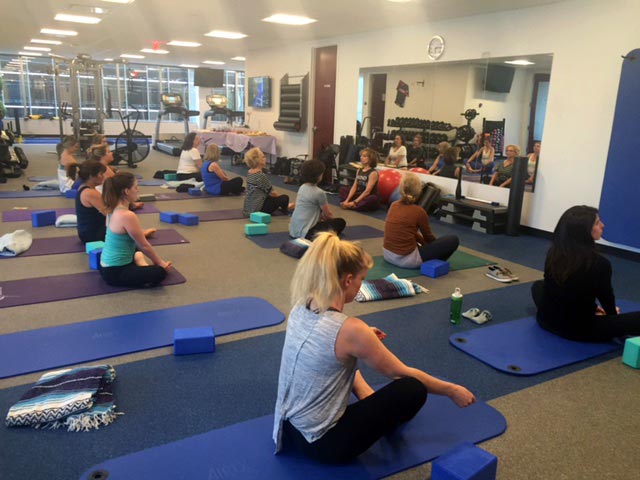 The Art of Control added a little heart to its mind/body programming, when it hosted a yoga and Pilates fundraising event to support Clothes To Kids of Fairfield County. Participants focused on strengthening, stretching, and stamina while working through a variety of yoga, Pilates apparatus and mat exercises. The wellness day event was held at Synergy Health and Fitness in Stamford, with all proceeds going to Clothes To Kids, which provides new and quality used clothing to low-income or in-crisis school age children in Fairfield County, Connecticut—free of charge.
It was an inspiring evening, full of great core work and overall conditioning and good vibes, led by top Pilates instructors", says Leslie Caney Berni, owner of Breathe Fitness LLC, who attended the event.
Instructors included Art of Control owner Simona Cipriani, a second-generation Authentic Pilates instructor for 20 years, and expert yoga and Pilates instructor Francine Morina. CTKF is grateful to our wonderful partners at the Art of Control!